Today is not a vlog post, but a special treat from Shelly of
cookies and cups
.....soft sugar cookies and the prettiest cookie pictures ever!
Here's Shelly:
---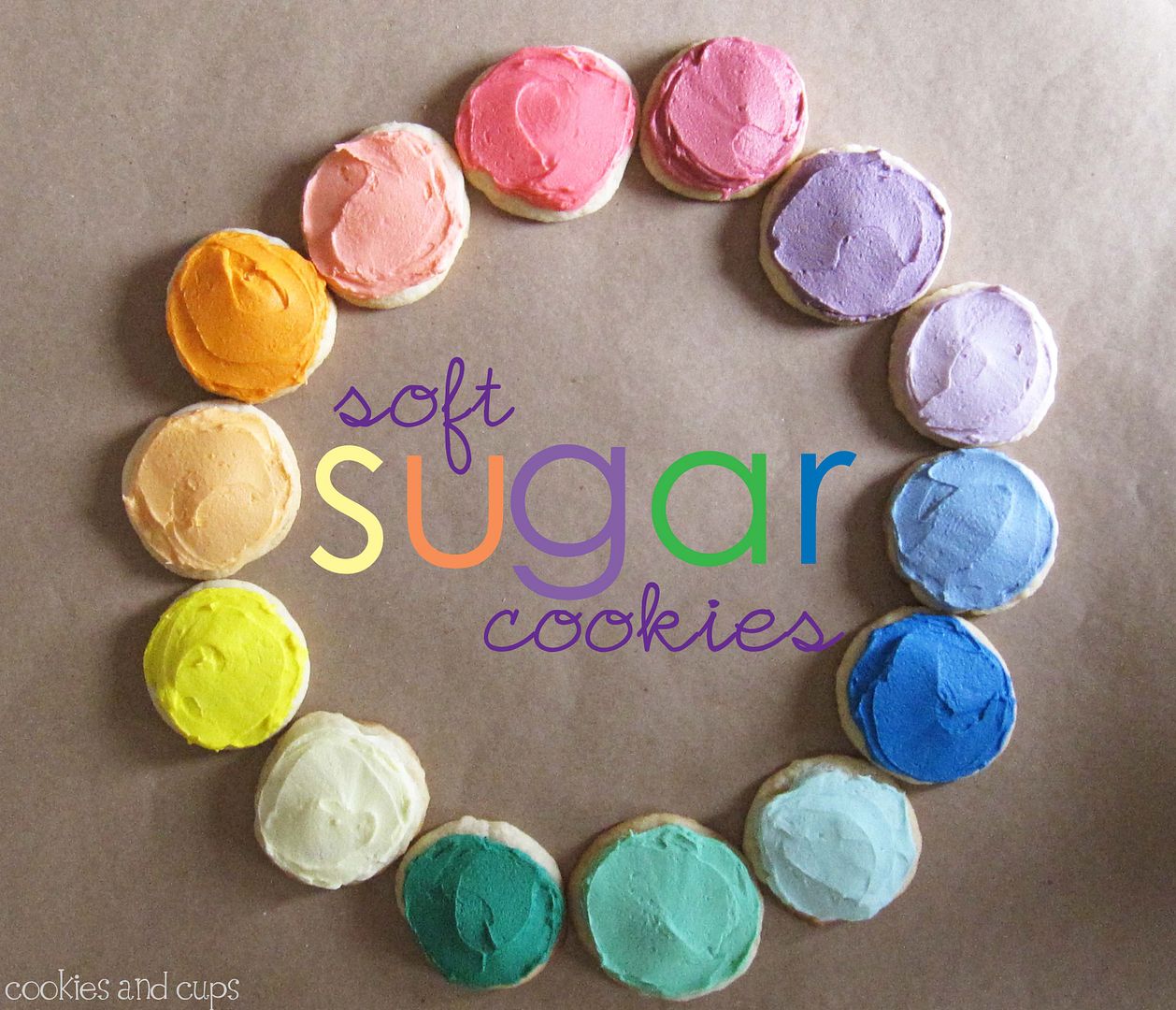 This post isn't an awesome technique, or even a tip that will help you decorating the most beautiful cookies I know you all create.
AND I didn't create a helpful video to go along with this post because I was too busy stuffing my face with cookies. It wasn't cute.
This post is pure sugar.
Delicious, buttery sugar.
You could most certainly take it to the next level with some royal icing, but in this case..why?
I'm telling you, while they aren't NEARLY as pretty as what you have come to expect at U of C, they make up for in deliciousness.
A comfort cookie in it's purest form.
The idea came from those addictive Lofthouse cookies that they sell in your local supermarket bakery. My kids ALWAYS want to get them.
I don't DISLIKE them, but have come to realize that they only reason I buy them is because they are smeared with frosting. The cookie isn't so great.
So, in my quest of trying to save the world, one cookie at a time I have made my own version.
It's better than the original, if I do say so myself.
Go make them now.
Soft Sugar Cookies
2/3 cup shortening
2/3 cup room temp butter (I use salted)
1 1/2 cups sugar
2 eggs
2 teaspoons vanilla
2 teaspoons baking powder
1 teaspoon salt
3 1/3 cups AP flour
Preheat to 350°
Cream butter, shortening and sugar together until light and fluffy.
On medium speed combine the eggs and vanilla until mixed well.
Over low speed add baking powder, salt and flour and mix until it comes together.
Roll into "walnut sized" balls, placing about 2 inches apart on parchment lined baking sheet.
The dough will be sticky.
Bake 8 - 10 minutes until edges are golden.
When cookies are done let them cool on baking sheet for 2-3 minutes and remove to a wire cooling rack.
recipe adapted from allrecipes
While cookies are cooling make your frosting...
1/2 cup shortening
4 1/2 cups powdered sugar (I didn't sift *gasp*)
1/4 cups + 2 Tbsp milk
1 t. vanilla
Cream your shortening and powdered sugar together until smooth, slowly add your milk and vanilla.
Mix until smooth.
Color your frosting if you wish and spread on top of your cookies.